OK, a little about me…  growing up with Jamaican and Scottish parents I was encouraged from a young age to try, taste and experience everything - at least once! And always felt I've straddled multiple experiences, yet never felt fully part of one, and to me, that's nurtured my sense of curiosity, exploration, bridging gaps and seeing opportunities in every new connection – ultimately guiding my work.  
As a Director, Producer, EP and Creative Director, I'm fuelled by my passion for exploring, learning and helping tell the stories that rarely get told. My work has taken me around the world, from Ethiopia to Chile, Jamaica to Japan, working with championship pro athletes, disgraced superstars, musical legends and communities/organizations striving for change. My Hot Docs-premiered documentary on ska and reggae legend Stranger Cole,
Ruff & Tuff
 (with collaborator Chris Flanagan), has led to a series of docs with the National Film Board of Canada on buried reggae histories in Canada (currently in production). 
And at some point during your rush hour commute, you may have heard my voice (
DJ Gramera
) on the airwaves during the 15 years of hosting my StolenSouls radio program: a weekly soul, funk and reggae vinyl show on CHRY 105.5FM (and you most definitely got invited to one of my DJ nights).
I recently partnered with Caitie Drewery and Steve Lang to create 
Bonfire Originals
, a production company based out of Toronto, focusing on unscripted series, documentaries, branded content and commercials.
Graeme Mathieson
Toronto, Canada
g@gramera.com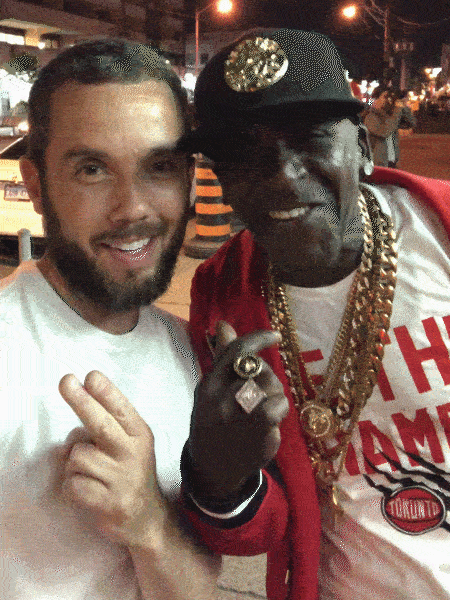 Danny Green's "Beyond the Arc" 6-part TV docuseries  //  
Co-EP + Producer

"Ruff & Tuff - Stranger Cole's Toronto Roots", Hot Docs 2018  //  
Filmmaker collaboration + DOP + editor  w/ Chris Flanagan

"Shella Records - A Reggae Mystery", Hot Docs 2019  //  
Creative Consultant

"Out of Darkness" doc series shorts  //  
Director

"No One Should Have To Die Alone" doc short  //  
Director

Complaints Dept. "Rebel Lion" music video, Reelworld Film Festival 2018  //  
Director